About Us
Why Choose Us?
Acutherapy and Herbal Clinic is a premier clinic specializing in the treatment infertility and related causes. Since our establishment in 1999, we've continued to build our reputation and report with our valued clients. Our practitioner, Jenny Zhang, works with each and every family to develop a personalized plan of action. As many of our clients would agree, that we are personally invested in the cases we encounter and are passionate about our practice.
Traditional Chinese medicine that's been passed down from generations. Although our practitioners are certified by the College of Traditional Chinese Medicine Practitioners and Acupuncturists of BC (CTCMA) and obtained Medical Degrees (MD) at the top medical schools in China, our knowledge about traditional Chinese medicine and acupuncture come from Jenny Zhang's pilgrimage to Guizhou, China where she retrieved her grandfather. The methodologies used have been tried and true from any years of experience.
One practitioner to build your treatment plan and monitor your progress. Jenny Zhang, builds a personalized plan to suit your needs. Instead of going to multiple TCM practitioners, she is the only person that will create a treatment plan, monitors your progress, and this enables her knowledge and expertise from various cases to yours. This personalized approach allows us to really get to you. Therefore, your success becomes ours as well.
We encourage natural conception. We generally encourage natural conception to be the first step. We understand that our clients make huge investments in time, energy, money, and other resources – we will be with you every step of the way. We are not tied to an IVF clinic so we encourage those who need to seek out alternative fertility treatments only when they need it.
(more details of our uniqueness in Fertility category)
(* Free Consultation )
About Our Practitioners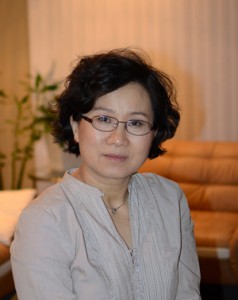 Jenny Zhang offers over 30 years experience in the Western and Eastern Healthcare. She treats the whole person with acupuncture to stimulate the body's innate healing capacities. Management of lifestyle, diet, exercise and stress are addressed with each patient.
Jenny Zhang graduated as a MD from China in 1982, and she was one of the first batch of 68 Registered Acupuncturists in BC (1999). She has been a registrant in good standing of the College of Traditional Chinese Medicine Practitioners and Acupuncturists of BC (CTCMA) since 1999. She is a member of American Pregnancy Association in US.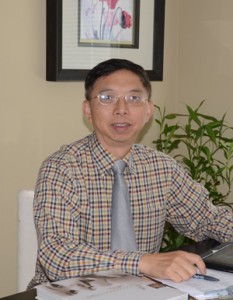 Dr. Ma has been a medical clinical practice since 1982. He currently operates Acutherapy & Herbal Clinic with Dr. Jenny Zhang in Vancouver, where he helps couples achieve their dreams through offering safe, effective treatment for infertility. Dr. Ma strives to ensure that every patient experiences the most positive, rewarding results possible.
Dr. Ma earned his MD from the reputable Sun Yat-sen University of China, and practiced both Western and Chinese Medicine after graduation. He got an MSc in Molecular Biology in infectious diseases from University of London in 1994. He has a board knowledge and rich clinical experience in Traditional Chinese Medicine as well as Western Medicine.